Object Details
Geologic Age

Paleozoic - Permian - Lower/Early

Record Last Modified

2 Feb 2023

Stratigraphy

Aubrey Group - Hermit Sh
Collection Date

Jun 1927
Collector

D. White
Place

Arizona, United States, North America
See more items in

Paleogeneral
Paleobotany Type and Illustrated
Plant Type
Paleobiology
Published Name

Supaia merriami White
Data Source

NMNH - Paleobiology Dept.
USNM Number

P38033
Type Citation

White. 1929. Carnegie Inst.Washington Pub. (n.405): 67, pl.19.

Type Status

holotype
Taxonomy

Plantae
Record ID

nmnhpaleobiology_3324894
Metadata Usage

CC0
There are restrictions for re-using this image. For more information, visit the Smithsonian's
Terms of Use
page .
These files consist of 3D scans of historical objects in the collections of the Smithsonian and may be downloaded by you only for non-commercial, educational, and personal uses subject to this disclaimer (https://3d.si.edu/disclaimer) and in accordance with the Terms of Use (https://3d.si.edu/termsofuse).
International media Interoperability Framework
IIIF provides researchers rich metadata and media viewing options for comparison of works across cultural heritage collections. Visit the IIIF page to learn more.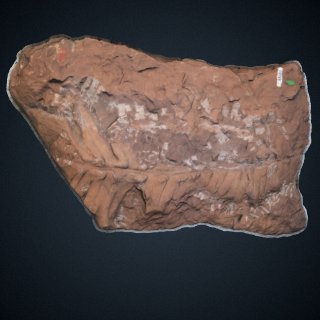 3D Model