Object Details
Description

Apron; weaver's, blue and white striped cotton ticking. Half apron. Apron has one large pocket, 13.875" (35cm) deep; inside is a 1.25" (3.2cm) wide strip sewn with channels to hold reed hooks. The reverse has two pockets 6" (15cm) deep along the bottom edge of the apron. A strip, 16.75" (45cm) and 19" (48.2cm) is sewn at its center to each top corner of the apron; they appear to have been used to tie on the apron.
Girls built America. Girls' work gave other women leisure time, they made industries more profitable, their cheap labor sparked a consumer revolution, and their activism reshaped labor laws. Through their labor and activism, they made workplaces safer for everyone.
Not all girls had a childhood because they had to work.
Young girls often worked as spinners or bobbin girls. Spinners ran machines that twisted fiber into yarn. Bobbin girls replaced full bobbins of yarn with empty ones. Often, girls wore aprons such as this one to protect their clothes.
See more items in

Work and Industry: Production and Manufacturing

Exhibition

Girlhood

Exhibition Location

National Museum of American History
Date made

1900-1920
ID Number

2017.0233.20.01

catalog number

2017.0233.20.01

accession number

2017.0233
Place Made

United States
Measurements

overall, mounted: 16 3/4 in x 13 in x 7 1/2 in; 42.545 cm x 33.02 cm x 19.05 cm
Data Source

National Museum of American History
Object Name

apron
Record ID

nmah_1847611
Metadata Usage

CC0
This image is in the public domain (free of copyright restrictions). You can copy, modify, and distribute this work without contacting the Smithsonian. For more information, visit the Smithsonian's
Open Access
page.
We also suggest that users:
Give attribution to the Smithsonian.
Contribute back any modifications or improvements.
Do not mislead others or misrepresent the datasets or its sources.
Be responsible.
International media Interoperability Framework
IIIF provides researchers rich metadata and media viewing options for comparison of works across cultural heritage collections. Visit the IIIF page to learn more.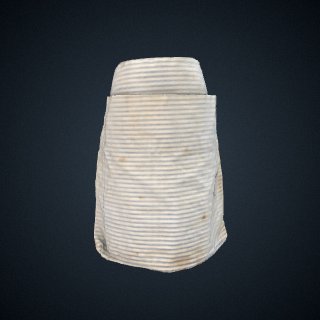 3D Model