Object Details
Notes

A set of ten Littorina (periwinkle or winkle) sea snail shell beads from Cro-Magnon, France. These beads, which are approximately 30,000 years old, were drilled and would have been strung together as a necklace. Some shells have traces of ocher, a clue they were colored with pigment.

Record Last Modified

29 Apr 2022

Specimen Count

10
Accession Date

26 Apr 1869
Donor Name

Edward Lartet
Place

Dordogne, France, Europe
Topic

Archaeology
Culture

Aurignacian
See more items in

Anthropology
Data Source

NMNH - Anthropology Dept.
Accession Number

001529

USNM Number

A8129-0
Object Type

Bead
Record ID

nmnhanthropology_8315033
Metadata Usage

CC0
There are restrictions for re-using this image. For more information, visit the Smithsonian's
Terms of Use
page .
These files consist of 3D scans of historical objects in the collections of the Smithsonian and may be downloaded by you only for non-commercial, educational, and personal uses subject to this disclaimer (https://3d.si.edu/disclaimer) and in accordance with the Terms of Use (https://3d.si.edu/termsofuse).
International media Interoperability Framework
IIIF provides researchers rich metadata and media viewing options for comparison of works across cultural heritage collections. Visit the IIIF page to learn more.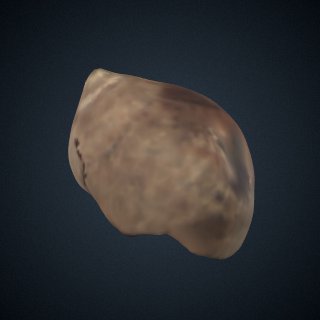 3D Model