Object Details
Description

Small panel of embroidery in high relief of a tree in an oval with an elaborate framework. The field is filled by an oak tree with dimensional leaves in shades of green. The trunk and branches are very dimensional, and are worked in silver metallic thread, now tarnished. At the base of the tree is a salamander, also in silver metallic thread. The background shows a landscape worked in pale silks with mountains and buildings, possibly a monastery. From the limbs of the tree hang crutches, a wax leg, and a censer.
The oval is surrounded by a row of coral beads and two rows of couched metal thread. The framework is embroidered with plant forms; in the two upper corners are coiled serpents, and in the two lower corners serpents emerge from cornucopias. The framework is accented accented throughout with coral beads and edged with a scalloped lace, probably added later.
Date

late 16th–early 17th century
made in

France or Flanders
See more items in

Cooper Hewitt, Smithsonian Design Museum Collection
Textiles Department
Credit Line

Gift of Marian Hague
Data Source

Cooper Hewitt, Smithsonian Design Museum
Accession Number

1959-144-1
Type

embroidery & stitching
Panel for a cabinet door
Restrictions & Rights

CC0
Medium

Medium: silk, metal wire, metal strips, coral beads Technique: raised embroidery Label: silk embroidered with silk, metal threads and coral beads

Dimensions

H x W: 33 x 28 cm (13 x 11 in.)
Record ID

chndm_1959-144-1
Metadata Usage

CC0
This image is in the public domain (free of copyright restrictions). You can copy, modify, and distribute this work without contacting the Smithsonian. For more information, visit the Smithsonian's
Open Access
page.
We also suggest that users:
Give attribution to the Smithsonian.
Contribute back any modifications or improvements.
Do not mislead others or misrepresent the datasets or its sources.
Be responsible.
International media Interoperability Framework
IIIF provides researchers rich metadata and media viewing options for comparison of works across cultural heritage collections. Visit the IIIF page to learn more.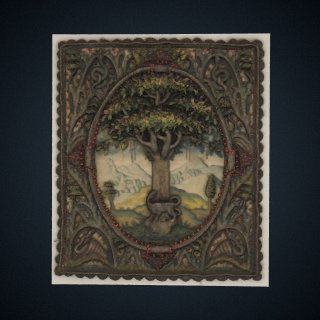 3D Model